"where integrity and quality meet"
Unique and Effective Solutions
click on a heading below to expand each technique
Internal (SLOFEC) Pipe Inspection
CRESTONE NDT is capable of inspecting buried and non-piggable pipes in industrial plants (i.e. tank to tank connections in refineries, storage terminals, street, railway or river crossings, cooling water pipes in nuclear plants, pressure pipes in hydroelectric power plants, etc.)
Our internal tools are designed to be pulled through the pipe via a robotic crawler or winch system. The sensors are spring-loaded and the sensor head is guided by low friction wheels for bi-directional operation.
We can inspect pipe and vessel diameters ranging from 4-inch to 20-ft+ with 360-deg coverage. Our tools consist of individual modules connected with flexible joints to allow the navigation of 1.5D 90-deg bends (in some instances).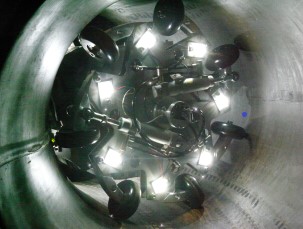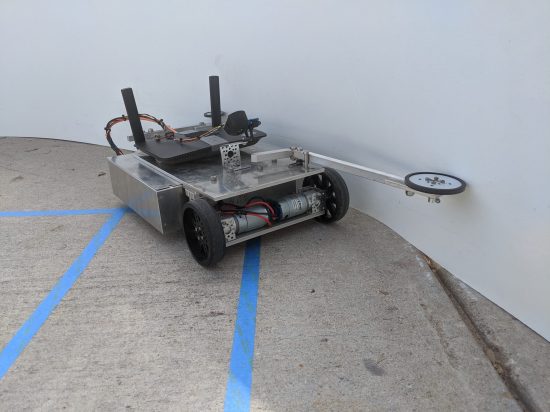 Custom Robotic and Technology Solutions
Providing REAL Solutions to REAL Problems. Our clients come to us to solve unique and difficult inspection problems that require creative solutions.
Our philosophical approach to solving these problems are:
Try using or modifying off-the-shelf solutions to save our clients' money.
Respond with quick turnaround designs and inspection solutions.
Work with the Best-in-Field NDT and Robotic Professionals to fill in knowledge and capability gaps.
API 653 Tank Inspection
API 653 is the standard for tanks over 50 feet tall or having diameter greater that 30 feet.
There are 4 critical components of an API 653 inspection.
General Tank Information: Review tank description information.
Tank Bottom, Tank Shell, and Tank Roof Inspections: API 653 allows different types of inspection to examine the aboveground tank components.
Bottom, Shell and Roof: The structure of the tank is inspected to API 653 standards.
Settlement Evaluations: Examine whether the tank is tilting or settling in the ground improperly.
API 653 inspections must be performed by a licensed inspector.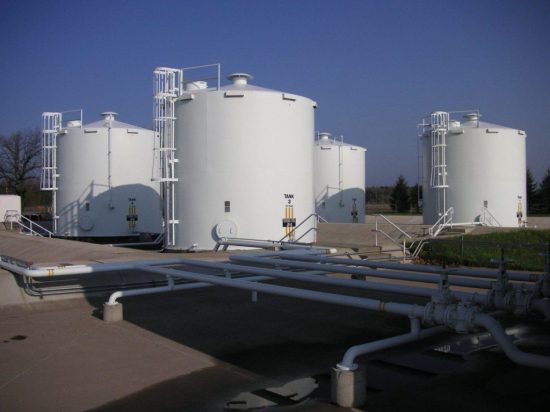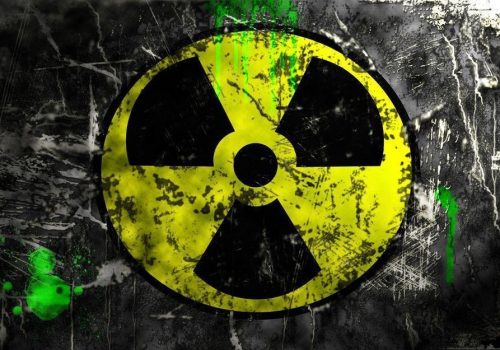 NORM and TENORM Services
Crestone NDT services within the NORM and TENORM service industry include performing surveys and sample collection and examination.
We can help our clients manage the necessary reporting and perform regulatory audits to help keep them in compliance with the many rules related to NORM handling.
With over 60 years of combined NORM experience, we train our clients' team members to confidently (and safely) manage and handle the NORM and TENORM that is far more prevalent than most Operators realize.
We are committed to keeping our clients and their staffs safe and free of any fines or regulatory penalties.
Radiography Inspection
CRESTONE NDT is capable of performing efficient and quality RT, PT, MT, UT inspections for our clients.
Our Lead RT Technicians will be Level II across all disciplines (RT, PT, MT, UT) which saves our clients money. Our goal is to provide the highest quality RT services at the best prices. Our company is new but the team we have put together is second-to-none and is well-known and highly sought after in the RT world.
We are also excited to announce that we now offer both Computed and Digital Radiography (CR/DR). This expansion in our RT services puts us in a strong position to provide our customers with the type of RT method they require.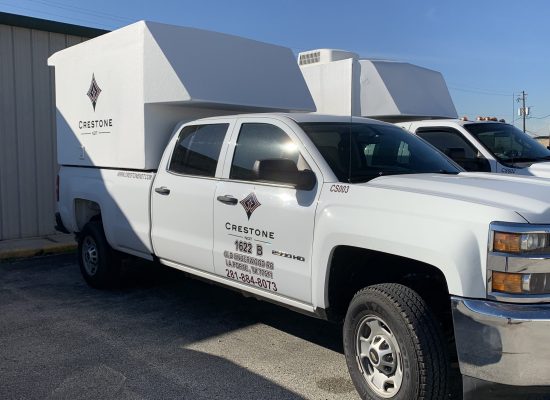 Our customers will often request specialty services that we or others are un­able to perform. Once we know of these needs, we do our best to find the solution. Whether it has already been developed or if we develop it ourselves, we find unique and effective solutions.
Only a select few companies in the world offer both conventional and advanced inspection techniques.
Crestone NDT IS ONE OF THEM.
slide the button below to read more on these techniques
The SLOFEC (Saturated Low Frequency Eddy Current) inspection system   is based on the eddy current principle with superimposed DC field magnetization.

With this system objects with up to 25 mm wall thickness and coating up to 10 mm are testable, depending on the scanner type.
The task of the inspection system is to detect defects in tank floors, walls and roofs as well as in pipe walls. Due to the phase spread between subsurface (outside), surface (inside) and other indications the SLOFEC™ Operator is able to distinguish them from each other. Objects with non-conductive and non-magnetic coating, like rubber or paint, are also testable. A special coupling medium is not necessary.
The figure schematically shows the working principle of the SLOFEC® technique. A magnetic yoke containing a permanent or electro-magnet is used to generate a strong magnetic field in the material to be tested. The magnetic DC field has an effect to the material properties of the test sample.
Between the poles of the yoke an eddy current sensor array is located. These sensors also generate a small alternating magnetic field in the material under test, super-imposed to the magnetic bias field of the yoke. The eddy current field is sensitive to changes of the material properties of the test sample. In a defect-free sample the magnetic bias field and therefore the material properties do not change. As a result the eddy current signal is unchanged.
A reduction of the wall thickness, e.g. by a corrosion pit will result in a concentration of the magnetic fields in the remaining wall and resulting in an increased magnetic field strength above and around the defect. This results in a Change of the material properties at this location. This local change of the material properties will be detected by the eddy current sensor.
The eddy current signal amplitude of the defect indication is a measure for the volume of metal loss.